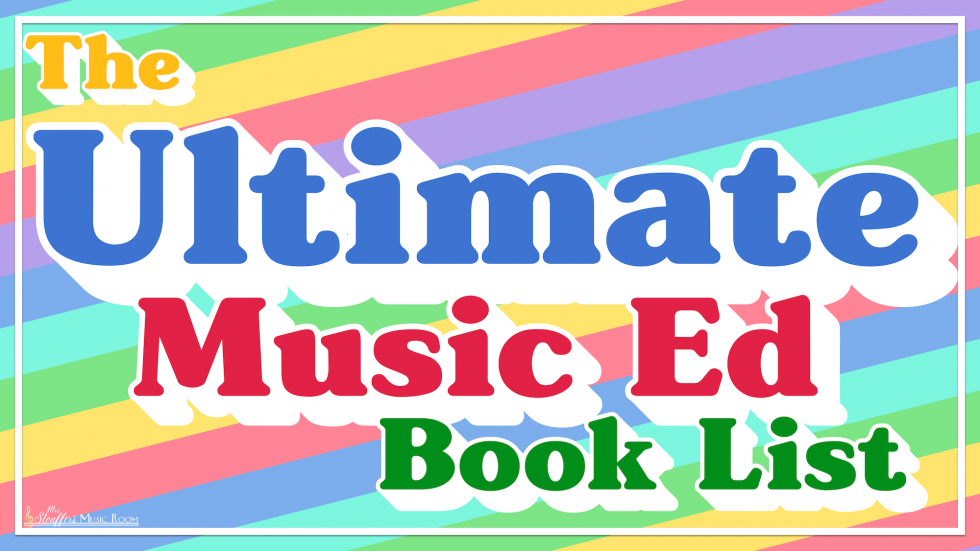 I am constantly on the hunt for new books for music class. Trying to hunt for one's I've seen in posts, or other places has always lead to me looking at multiple places for lists or trying to remember where I saw it. So I decided to compile EVERYTHING and have created The Ultimate Music Education Book List.
I will also continue to add to this list as I find them. Affiliate links – I get a small kickback from the links but it doesn't change your price. If you aren't a fan of shopping from a big company, I'd love to recommend my favorite bookstore: Powell's Books in Portland. They are a huge (6 floors!) locally owned store with both new and used books that has been feeling the effects of the pandemic. And if you are ever IN Portland, they will ship your stuff home for you!
NOTE: Some of these books are out of print but my be available at libraries. If you find a broken link, please contact me via the sidebar and I will fix it!
If you have a book you would like to add to the list please submit it on the Google Form here:
https://forms.gle/LwXuGtBd78yBVXBf6
I will continue to update this list as I find books and as they are submitted. I hope this is helpful for you!