While I don't usually write on here to tell you about things I've been working on, I'm SO excited about what I've been doing lately, and if you aren't following me on Facebook or Instagram, you might not know yet… I opened an Etsy shop! I thought the world needed some goodies for music teachers on Etsy, so I've got stickers and totes, and more to come!
Here's just two of the stickers I've got in my brand new Etsy store. I also have totes and have a few more things in the works!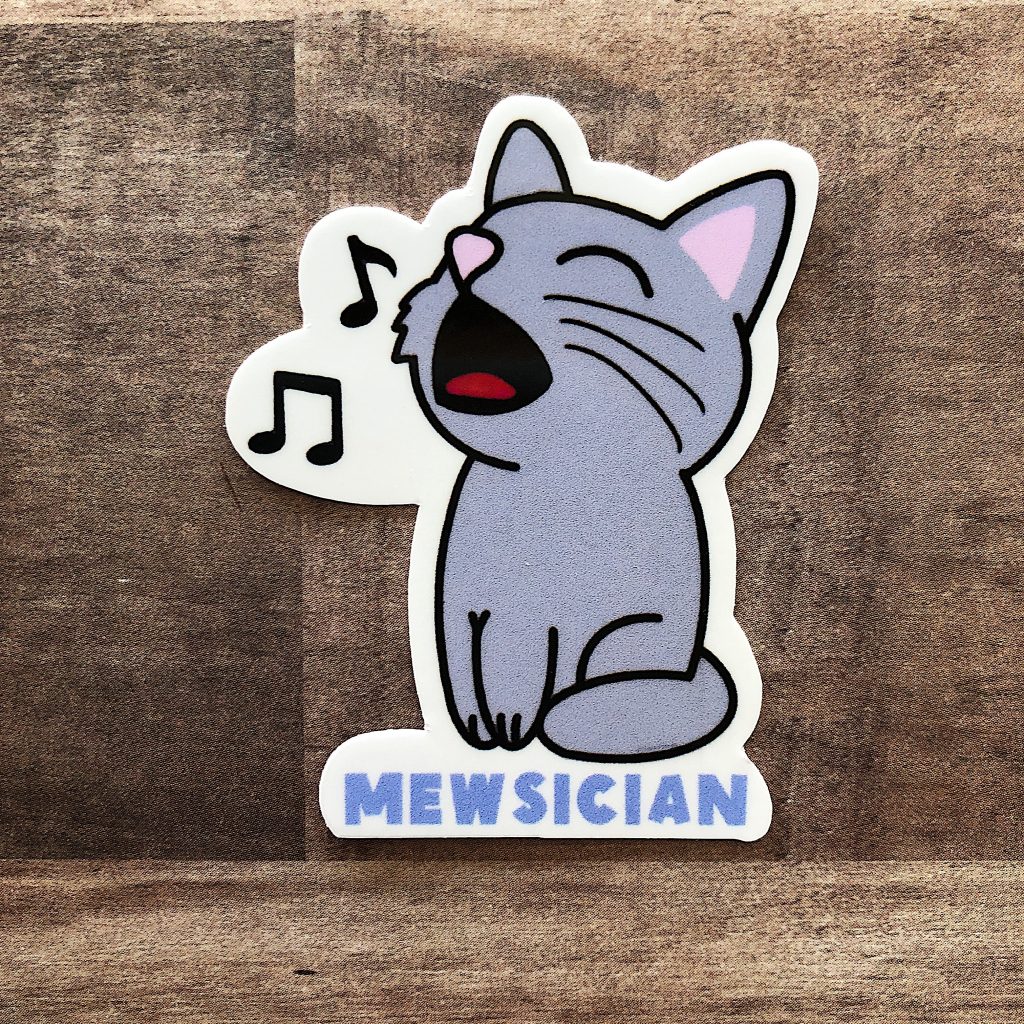 Kelly is the woman behind the ridiculously amazing wooden manipulatives I talked about a few weeks ago, as well as the measure spinning rhythm manipulatives that you see EVERYWHERE. She also has centers, stickers, and makes amazing wooden signs like this one in my office.
Kelly's Etsy Store
Linda is the queen of all of those amazing finger puppets, pop up puppets and adorable embroidered music teacher swag. She also made me an adorable music lanyard with my name on it that I reserve for special occasions like conferences because I don't want to get valve oil on it.
Linda's Etsy Store
Giveaway!!
The three of us have teamed up to bring you a SUPER giveaway! One LUCKY person is going to win something hand picked from each of our shops:
Enter the giveaway here:
Disclaimer:
– Giveaway is not associated with Facebook, Instagram or Twitter.
– By entering the giveaway, you agree to opt in to our email lists. This information is only collected when you voluntarily submit the information. You may opt out of my mailing list at any time by clicking the unsubscribe button in any email or by emailing me.
– Winners will be announced here and on social media on Saturday, March 13, 2021 . The winner will also be notified by email so that we can collect a mailing address for prizes. Winner must be a resident of the United States.
a Rafflecopter giveaway
Good luck!!
Melissa, Kelly and Linda